Asotin City Park
Click here:

Located on Asotin Creek, the City Park is a very much enjoyed place of recreation. Asotin Days is held each summer here.  Our biggest attraction is Weddings in the Park!
City of Asotin Park Reservation Form with Rules & Regulations – click here
Overnight Camping Rules & Regulations

Chief Looking Glass Park
Chief Looking Glass Park is located along First Street across from the High School. This is a large grassy park with restrooms available located near the tennis courts. Hours for this park are from dawn until dusk.
Chief Looking Glass Park Reservation Form with Rules & Regulations – click here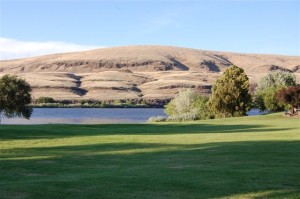 Asotin Community Center
Located at 305 First Street in Asotin Washington.  This Historical Church has become available for the public to use for Wedding, Family Reunions or just a local group needing a place to meet.  We are excited to offer this great facility to the public.
Asotin Historical Community Center Rental Application with Rules & Regulations-click here

           Tables, Table Cloths, Chairs, Chair Covers, Napkins, Wine Glasses, Dining Ware, etc.
___________________________________________________________________________________________________________________________________________________________________________________________________
" I, along with my parents had the great fortune to avail ourselves of two of your 3 RV campsites this past weekend (June 22-24, 2013).  The purpose of this letter is to tell you just how much we all enjoyed not only your City, City employees, citizens of your town but also the fact that you had available hookups for RV's! 
My folks brought their motorhome from the Tri-Cities and I my Dodge truck (the beast)  and truck camper from Spokane.  The reason for our stay was to attend our annual family reunion in the park on Sunday the 23rd.  Having the RV sites available – and in such a picturesque location – made our entire weekend/family reunion experience top notch! 
I arrived first – observed the reserved signage for two of the three locations but decided I wanted the spot next to the creek.  I switched sign one to sign 3, plugged in my camper and was soon joined by two professional but friendly Asotin police.  I confessed to the signage switch, had them laughing and as a recent U.S. Army widow, appreciated the help they gave me in releasing a rusty dog leash cable . . . and provided me with personal WD-40 to keep.  Talk about community service to your visitors! 
We met over the next two evenings many of your citizens who were quite pleasant – and my 10 month old Shih Tsu ended up with an impromptu play date with a resident's 3 month old sheep dog.   Really enjoyed the local stores and I have to tell you that the reason we were able to spend the weekend in your fine town, shopping and spending dollars in the community, is due entirely to the fact that you had RV hookups available in the city park.  
I'm delighted that our large family (located mostly in Lewiston and Clarkston) have decided that 2014's Family Reunion will be held at the Asotin City Park.  I can assure you that my folks and myself will be reserving 2 of the RV campsites and the rest of the family can draw straws for the remaining one!
Thanks again for an absolutely wonderful visit! "
Regards, 
Sharon (Shari) Russell 
P.S.  I'm not waiting until next year to make my next Asotin City Park RV reservations.  There's plenty of time left in 2013 to come and 'play' in your town! J