Water Rate Increase ~ Effective November 30th
Click Here for Ordinance #2014-781
CITY OF ASOTIN IS NOW ACCEPTING CREDIT CARDS!
Click link below to start process.  There is a convenience  fee of 4%
CREDIT CARD PAYMENTS – Click Here
_______________________________________________________________________________________________________________
Make Asotin Your Vacation Destination!
The City of Asotin is a dynamic community with diverse recreational opportunities and natural beauty, uniquely situated along the Snake River adjoining the States of Idaho and Oregon.  Valuing safety, stewardship, and planned growth while harnessing community pride, Asotin provides unmatched quality for residents, businesses and visitors.
Hells Canyon
Asotin is the last city along the Snake River route to Hell's Canyon, which is the deepest gorge on the American Continent. Hell's Canyon is 5,500 feet deep at Dry Diggins. On your return from the canyon, a drop of 20 feet per river mile makes for fast water and shooting rapids. Etched into the canyon walls you can see the path that the Nez Perce took on their trek from their summer home in the Wallowa Mountains to their winter home in Asotin. Pictographs and Petroglyphs, bighorn sheep, elk, deer and black bear may also been seen along the banks and on the rugged rock outcroppings.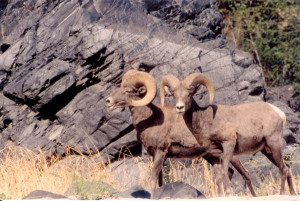 Our History
Asotin is the former site of a Nez Perce winter camp and is named after the eels that were plentiful in Asotin Creek (Native name Has su tun).  Click here for more information and photos.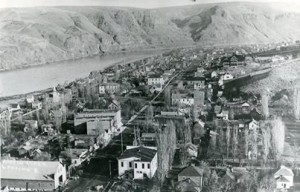 ASOTIN 1900′s
Asotin Recreation

Hells Canyon is the deepest gorge in North America.  We are the Jet Boat Capital of the World and offer Water Sports, Hunting, Hiking, Mountain Biking, Bird Watching, and Walking the levee pathway along the Snake River.  The Asotin area also offers Year Round Golfing, Guided Fishing Tours, White Water Rafting, Camping, ATV Riding and Horseback Riding.  Wild Huckleberry and Mushroom picking are only 30 minutes south of Asotin.  Field Springs State Park offers Snow Shoeing, Cross Country Skiing and a Tubing Hill.